One of the biggest challenges with local SEO is getting a business to show up in cities where it's not truly located. Here's an example/case study.
My good friend Jack has a business called Field Crafts that's based in Honor, a small Michigan town that's 25 miles west of Traverse City.
Most of Field Crafts' business comes from the Traverse City area, where Jack does custom t-shirts, screen printing, embroidery, and other apparel and promo products.
Naturally, Jack wants to rank higher for searches like "screen printing Traverse City."
Unfortunately, the Google map (which is location-contingent,) occupies the top fold of the search results. So realistically, it's not feasible for Field Crafts to show up here because of its distance from Traverse City.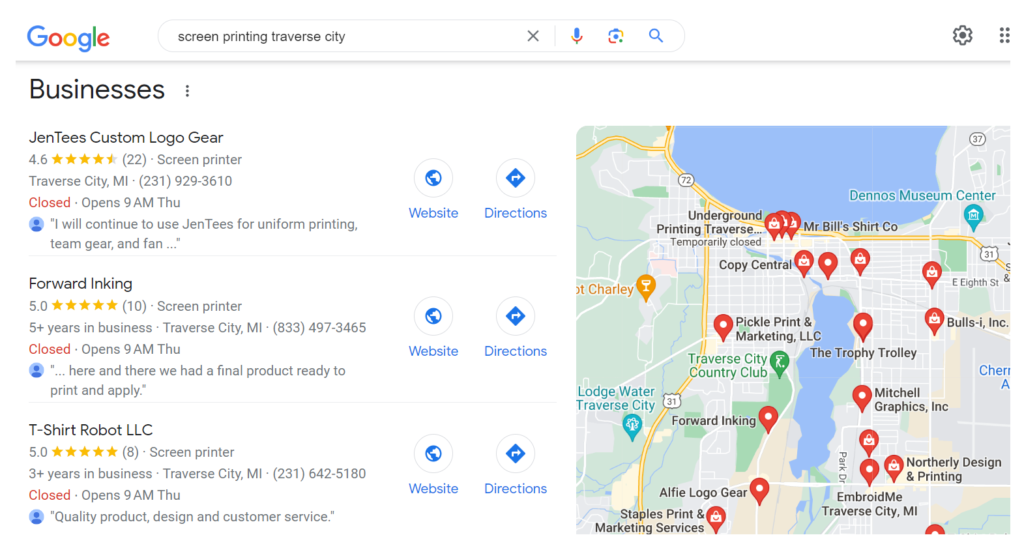 In accepting this harsh reality and setting honest expectations, Jack and I are working to increase Field Crafts' organic search rankings, shown just below the map.
At the date of publishing this (Oct 26, 2023), Field Crafts sits in the #5 organic position for "screen printing Traverse City," #3 for "embroidery Traverse City," and #3 for "custom t-shirts Traverse City."
Shown here are the top 4 organic rankings appearing just below the map for "screen printing Traverse City." (Field Crafts in 5th, further below.)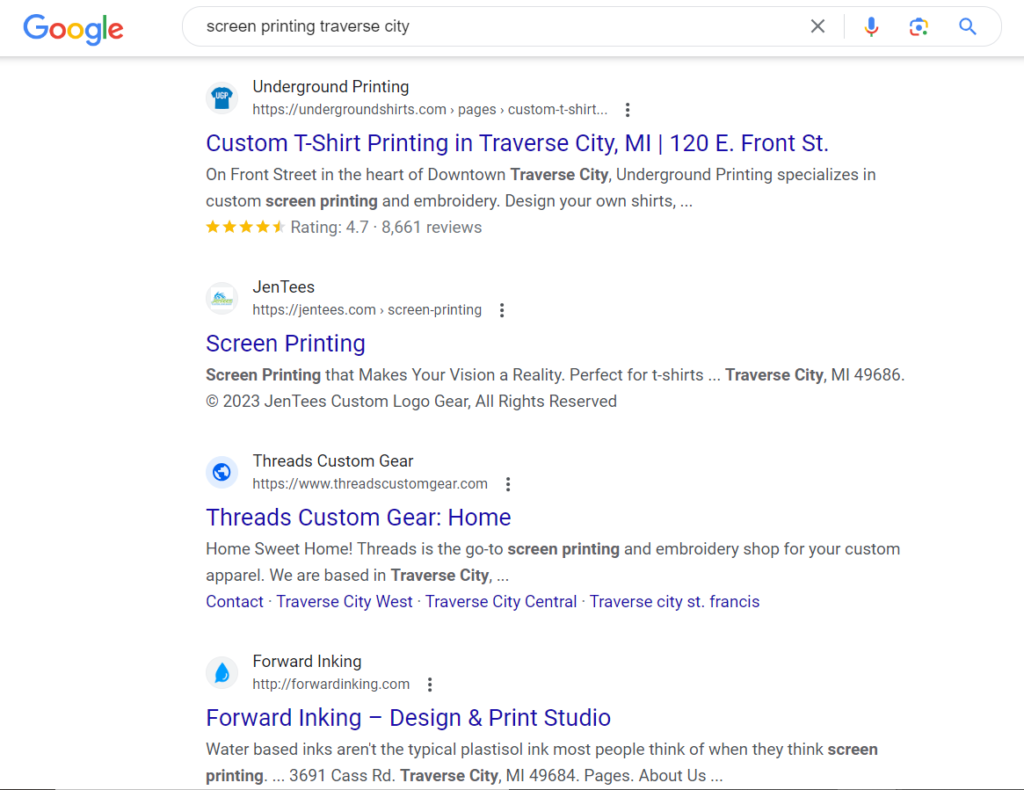 Jack and I have done some SEO work on the Field Crafts site in the past, so it's already in good shape.
By focusing more on off-site signals and doing more PR/blogging around the Field Crafts brand, I think we'll see a boost in search visibility in the not-too-distant future.
Visit FieldCrafts.com for more.