Bridging the gap between triathlon coaches and athletes with Better Triathlete.
Originally created as a personal project back in 2015, Better Triathlete has evolved from a simple triathlon blog to a growing triathlon community comprised of both athletes and coaches alike.
Today, the site provides a wealth of information for those interested in learning about multisport. It's a resource for both beginner and elite-level athletes searching for a coach. Likewise, it's a platform that helps coaches connect with new athletes and grow their business.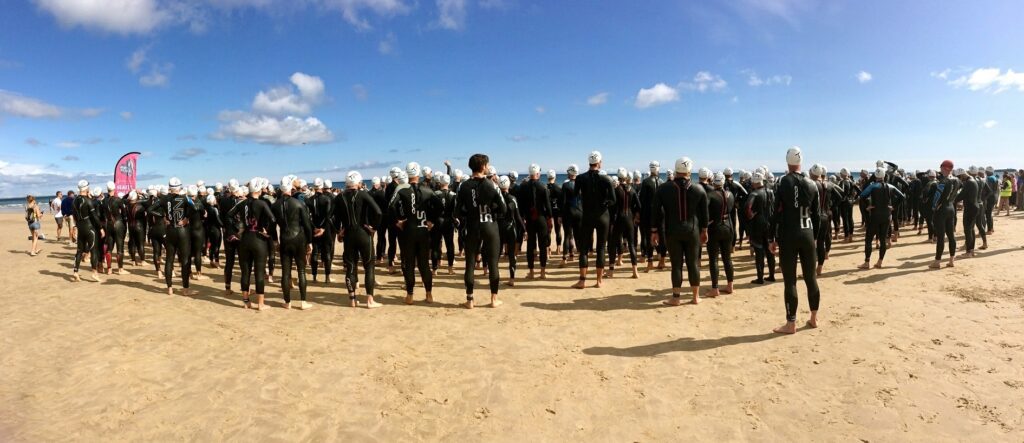 Rewind a couple of years earlier to 2009 when I cultivated an interest in endurance sports, primarily running and cycling. When my college roommate showed me a Men's Health column featuring professional triathlete Andy Potts, I was inspired to get into multisport racing.
It was long after that moment when I entered my first duathlon (run-bike-run) and shortly after that my first triathlon (swim-bike-run). Turns out I was pretty good at it, too. Not only did I win my age group at my second event, but I came in third overall among hundreds of other athletes.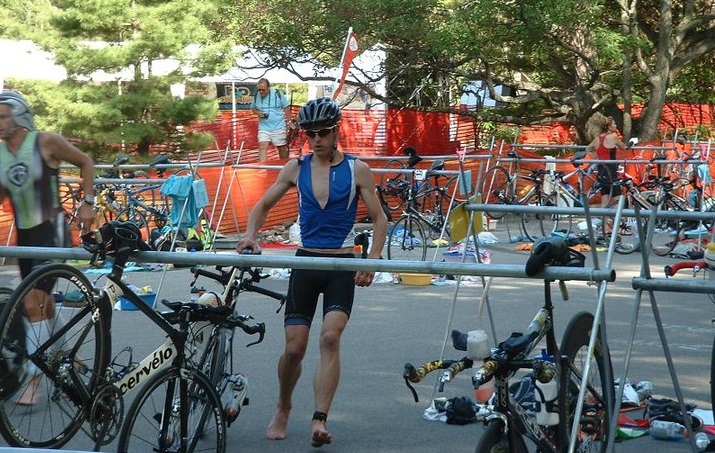 Amidst a time of soul searching for the career path of my dreams, I thought "why not be a triathlon coach?"
With that idea in mind and longing to exercise my content strategist skills in the world of endurance sports, I started Better Triathlete as a simple blog with the long-term intention that it would later become a niche platform to acquire athletes seeking coaching services.
While I never became a certified triathlon coach, the plan still worked.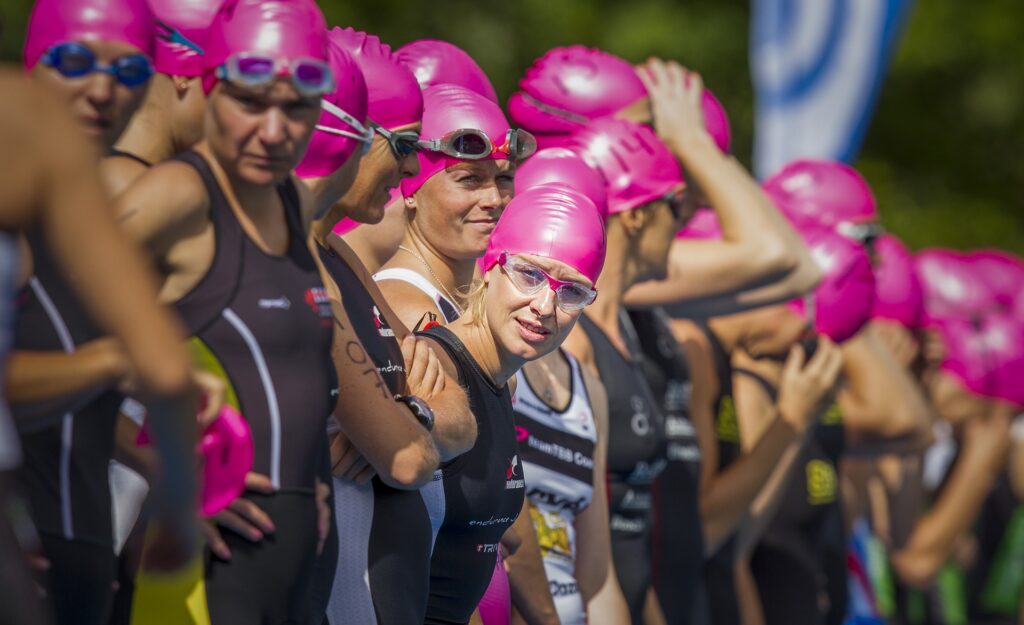 I built pages targeting keywords like "online triathlon coaching" and other coach-specific queries that to this day continue to rank on page one.
As part of a larger content strategy, I was also creating listicles of triathlon podcasts, books, reviews, and other blog-related content.
Now, having veered down a different path in the world of endurance sports, I never followed-up on my triathlon coaching career. Yet, Better Triathlete continues to generate several new athlete leads per month, as well as a handful of coaches interested in getting involved.

To meet the needs of both audiences, I put together dedicated forms for both coaches and athletes, and added a simple CTA on all coaching-related pages, as shown in the figure above.
As you can imagine, the types of people searching keywords like "triathlon coaches in Michigan" or "online Ironman coaching" are a combination of athletes looking for a coach and coaches scanning the Google Search landscape.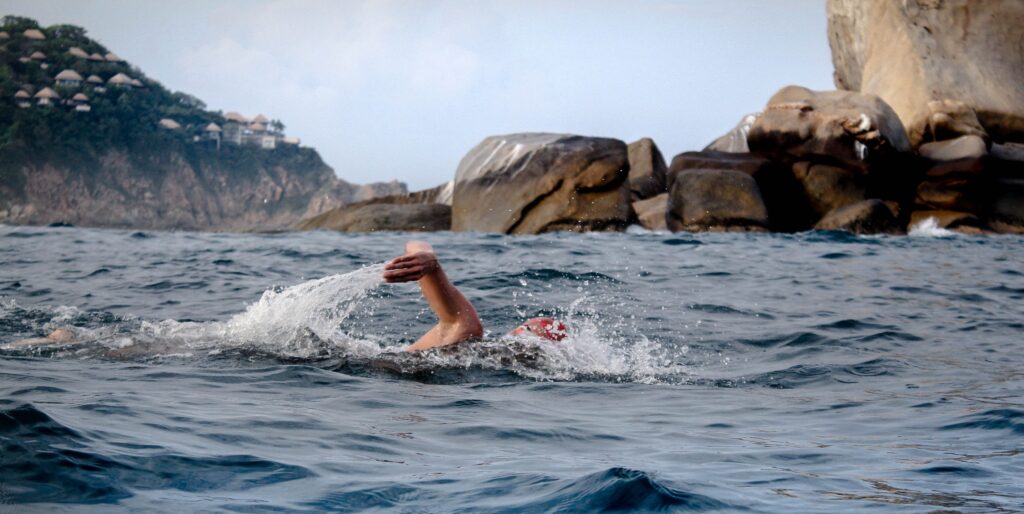 Some of the top coaches in the world have gotten involved. Opportunities include a profile on the website, new athlete referrals, editorial and blog contributions, and advertising.
Although Better Triathlete has much ground to gain, just the last year has shown promising potential. This comes on the heels of publishing a series of educational posts on triathlon distances by race type and general what is triathlon content.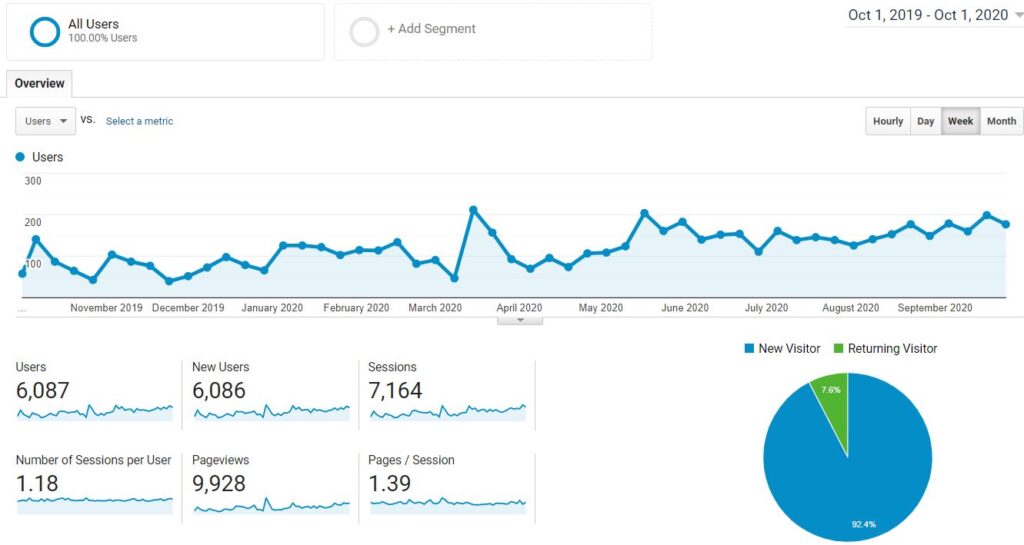 The "new and improved" Better Triathlete kicked off at the start of 2020. Based on the activity and performance thus far, there's ample potential for the site to grow into a legitimate business.
For SEO sake, here are the top sixteen keywords driving organic traffic to the site, as of late 2020. I'm still in awe at how quickly the site's been able to secure page one rankings for some of these target keywords.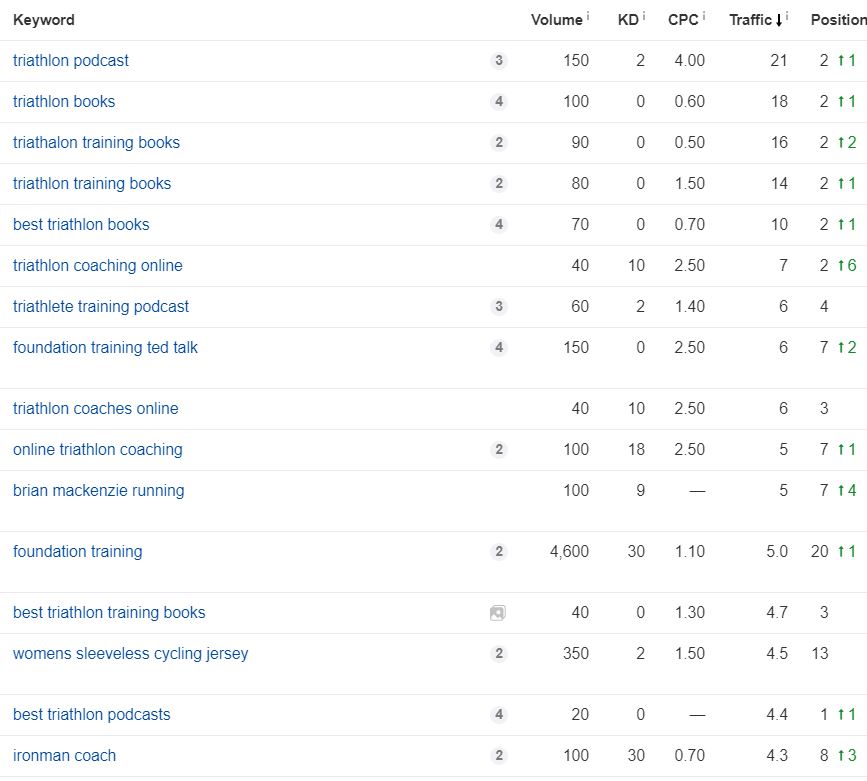 With more and more coaches and sports professionals showing interest in contributing content and increasing their online visibility, Better Triathlete could soon evolve into quite the community for triathlon expertise.
Go back to SEO work.
Learn more about my capabilities as a freelance SEO consultant.