Triathlon blog positioned around training, recovery, and inspiration.
What initially started as a passion project later evolved into solid resource for those in the triathlon world.
Better Triathlete launched in 2015 with a handful of posts, mostly just interesting podcasts or collections of training videos I'd come across. Fast-forward to today and the site's content strategy has become far more intentional and community-oriented.

Today, Better Triathlete hosts world-renowned coaches and offers a publishing platform for experts and experienced triathletes. It's also a network that helps coaches connect with athletes.
Learn more about the site's origin, SEO strategy, and coaching community or continue on to see Better Triathlete's blog content strategy.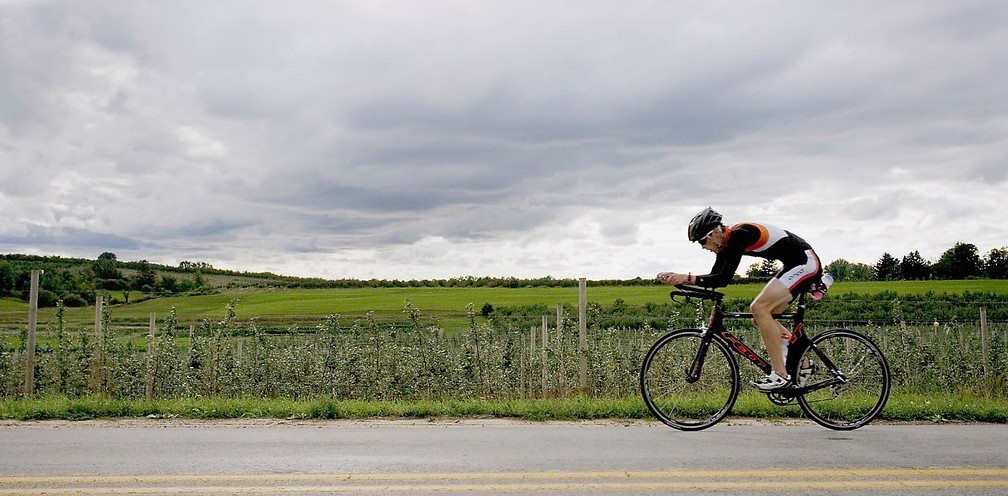 The site is consistently growing with contributors from all over the world. Combined with blog content I produce myself, the caliber of expert authors is improving. Triathlon coaches and trainers share in-depth knowledge on areas of their expertise, from scapular wining and plantar fasciitis to running technique and strength training.
In addition to actionable, sport-specific content, Better Triathlete has an evergrowing library of triathlon books, triathlon podcasts, and product reviews. Many of these pieces of content rank considerably well in Google Search: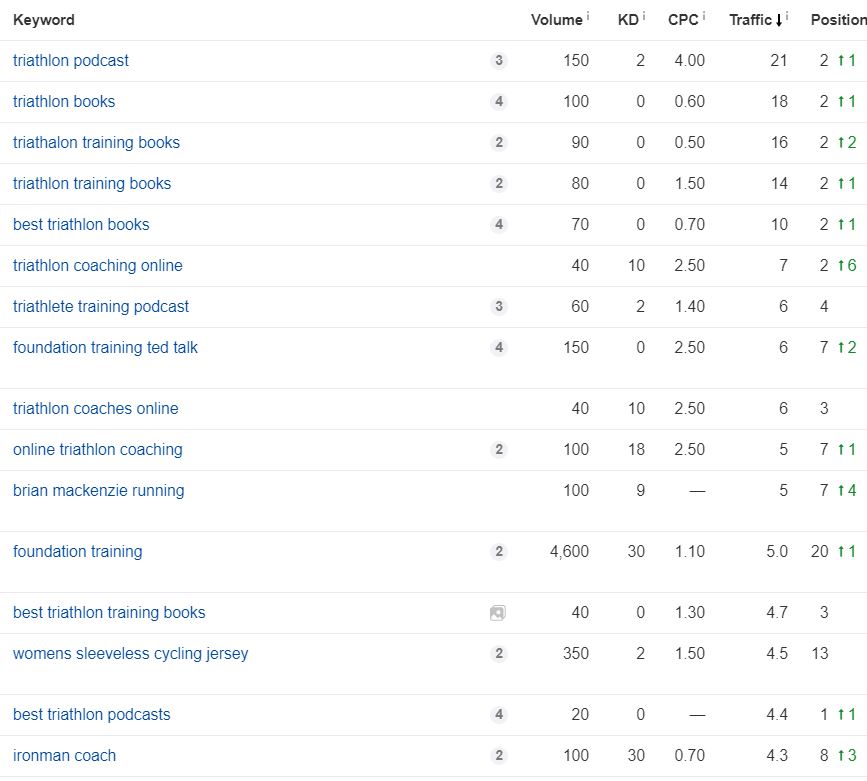 Better Triathlete is also positioned as a knowledge center for beginners interested in learning about the basics of triathlon. Some of the most popular queries the site covers include triathlon distances by race type and what is a triathlon and different variations of multisport.
Although Better Triathlete has much ground to gain, just the last year has shown promising improvement. Some of the beginner queries mentioned above offer substantial growth potential in driving greater organic traffic. Combined with advanced training content, we'll soon see Better Triathlete as a thought leader in multisport.
In addition to information and resources, another point of emphasis for Better Triathlete is providing triathlon inspiration, like the video below.
While Better Triathlete is a unique combination of SEO content creation, content curation, and creative expression, it takes a different angle compared to other triathlon projects.
Unlike some content projects that I lost interest in and later sold, this one side hustle that I plan to actualize. Better Triathlete is picking up traction as a training blog, triathlon community, and learning resource, and there's great potential to become an authority publication site that lives up to its name.
Visit BetterTriathlete.com to check it out or see how I monetize the blog by visiting the write for us sports page.
Follow along at Facebook, Twitter, Instagram, Pinterest, YouTube
Go back to Content Strategy Work.
See related services in freelance copywriting and SEO.