Blending SEO and creative copywriting for BBCo.
As part of the SEO work I did with BBCo. (Bearclaw Bicycle Co.) I was privileged to have the opportunity to write copy for the website.
It was a creative exercise of marrying keyword relevancy for SEO all while crafting engaging copy that would resonate with Bearclaw's adventure-savvy audience. What was most inspiring is that it was all for an incredible business that I truly love.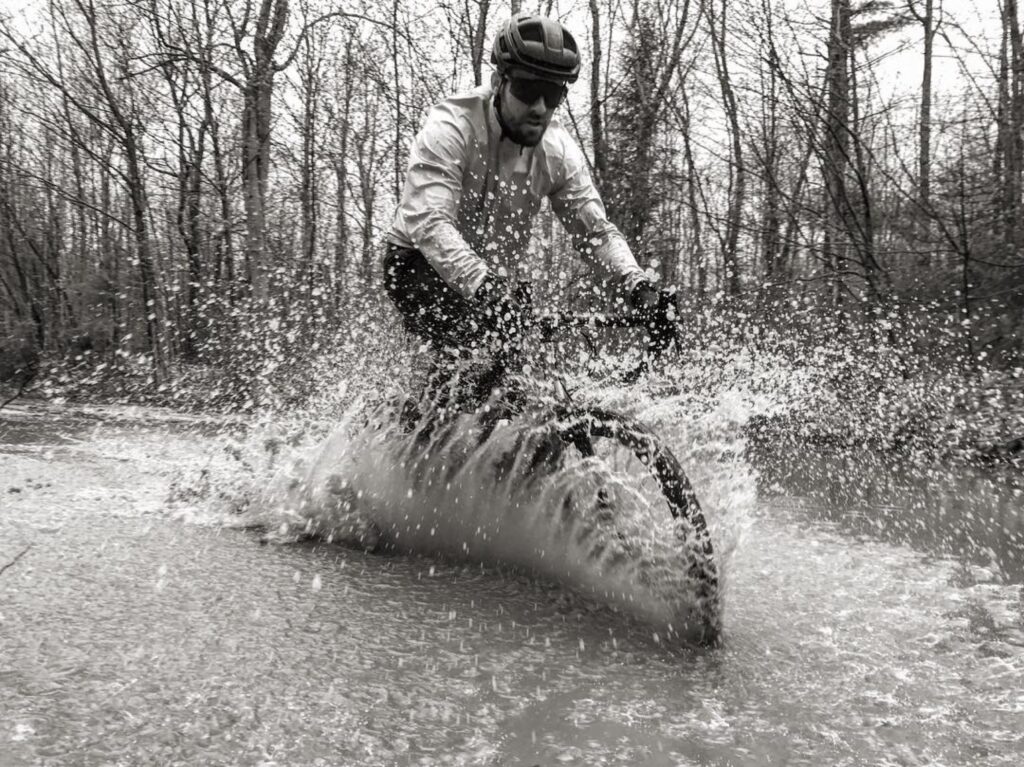 The project ended-up being massively successful. The site consistently sees between 7-8k unique visits per month, and over 75% of BBCo.'s traffic comes from organic search. It's a very granular audience of adventure cyclists, bikepackers, and competitive off-road racers, so the amount of inquiries BBCo. sees has been growth enabling for the business.
Because BBCo. has also gained significant attention via Instagram and bigger publishing platforms, the links and off-site SEO came naturally. As simple as it seems, ensuring SEO-friendly content was the biggest mover to this project's success.
In addition to the homepage, several pages for bikes and bike parts were actively "optimized" for target keywords. Copywriting was fundamental to this process, so I wordsmithed the page copy and aggressive meta data that remains prominent today: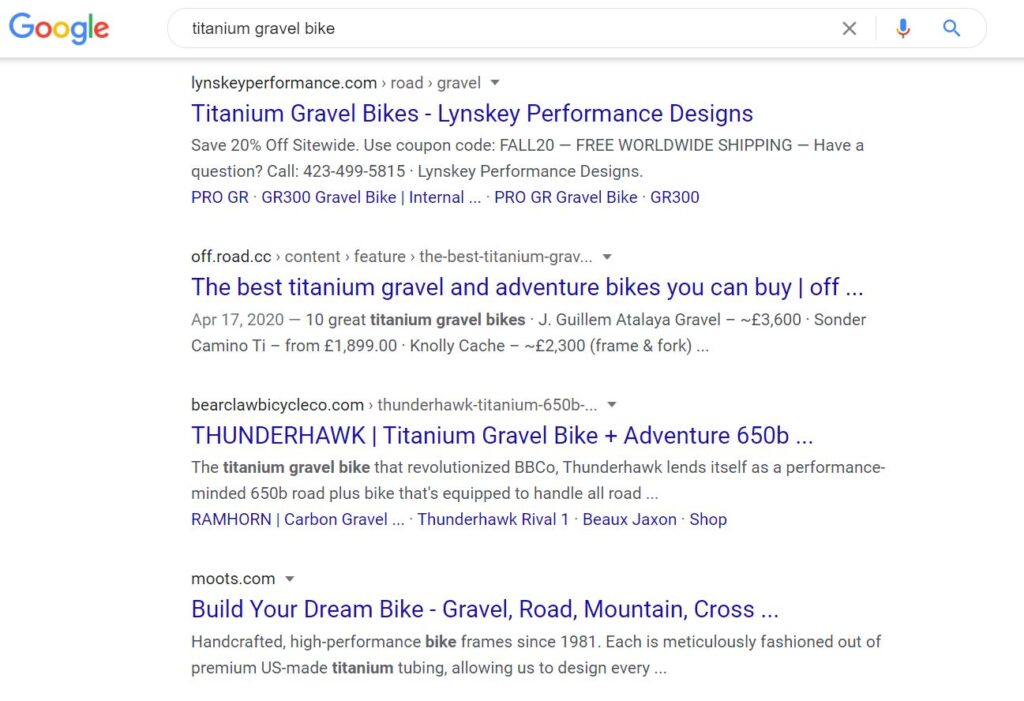 The copywriting for THUNDERHAWK was the most enjoyable exercise of the project. This is largely because it's the bike that I ride. Below is the summary of that bike, as shown in the search results above.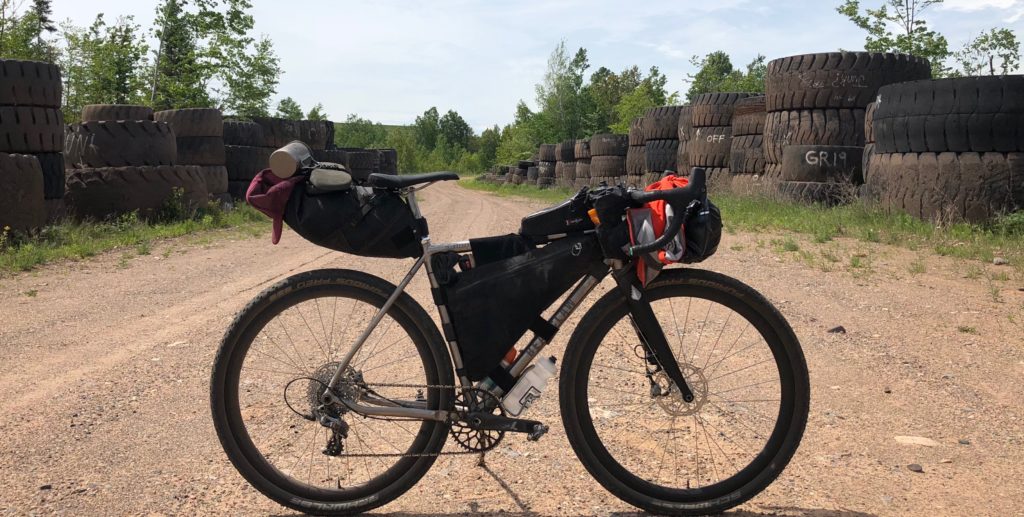 You can learn more about the SEO results for BBCo. or check out some of the copywriting highlighted below. I implore you to visit the website to truly engage with the copy, but for documentation sake, I've gathered a few screenshots that are featured below.
This block of copy found on the BBCo. homepage is somewhat of a mission statement that I put together. It's certainly liberal for SEO purposes, but it also speaks truly to the BBCo. brand.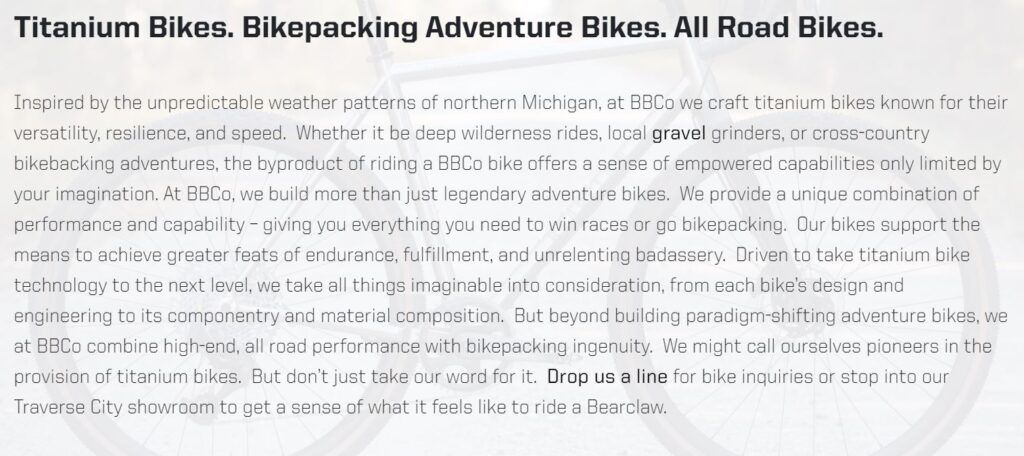 Perhaps most awesome is that an idea from this copy is used on BBCo.'s Instagram profile description. As testament to the brand's top-notch social media presence, this account has grown 100% naturally from less than 5k followers in 2016.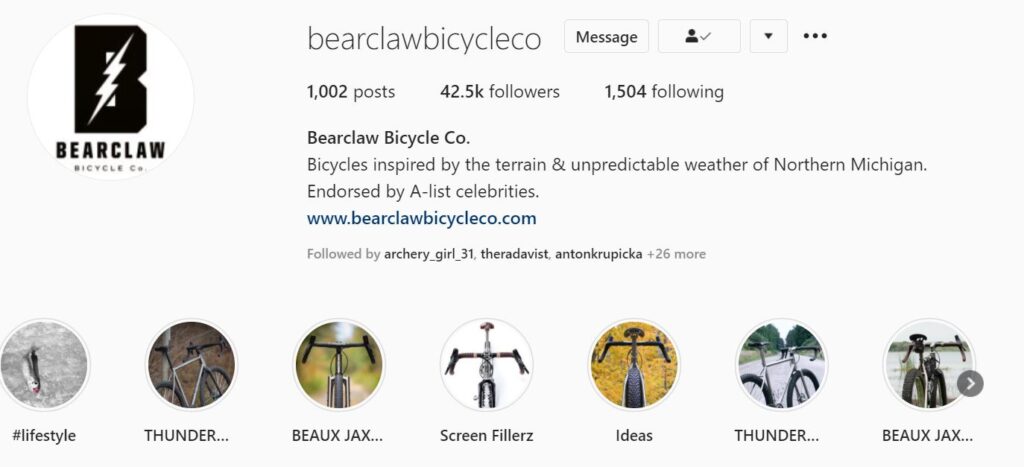 Another fun SEO-friendly description to write was for BALTHAZAR, a lightweight carbon fat bike, and BBCo.'s first product. This was a joint effort with the owner of the company.
The copy is definitely "far out," but if you grasp the BBCo. vibe, you'll understand the consistency with the brand's social media tone and overall character. A snapshot of that product page's description is below (or visit the page itself).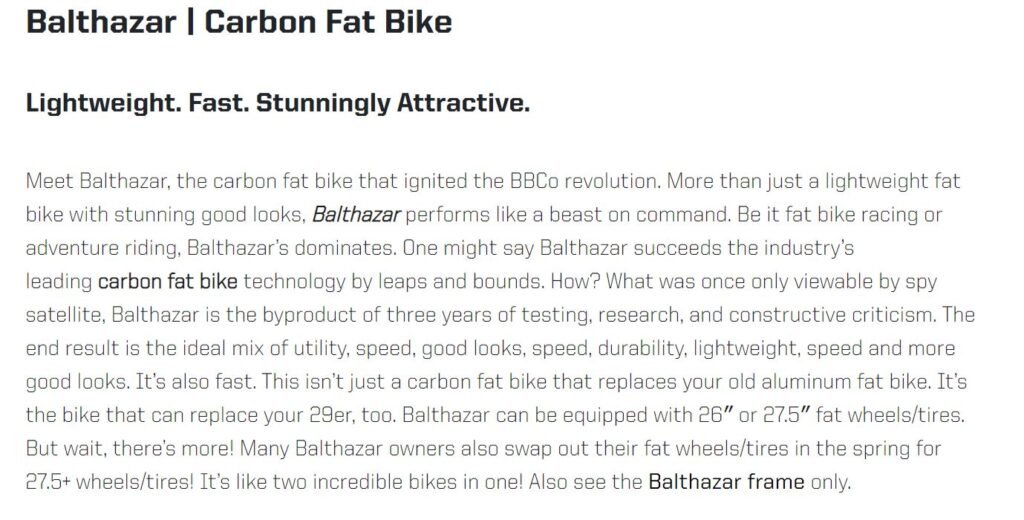 We also tailored unique copy for product bios on the homepage, which are different from those on the product pages. In the case of BALTHAZAR, the product page above is centrally focused on the keyword "(carbon) fat bike," however the homepage targets "adventure bike(s)," as shown below.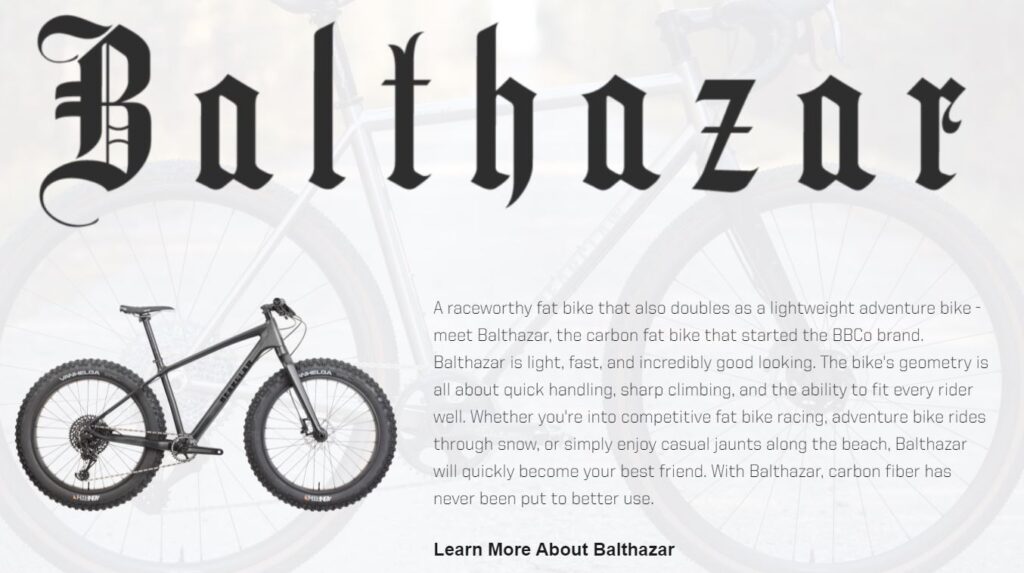 Some new products have been added to the site (i.e. Beaux Jaxon), so I can't take credit for the entirety of the site's copy. But we've always strived to employ some level of SEO due diligence. And in turn, BBCo. has asserted grassroots SEO dominance by ranking with the big dogs for highly competitive keywords.
Visit the official website of Bearclaw Bicycle Co.
Go back to copywriting examples.
Learn more about my freelance copywriting services.