BBCo. goes full send in the gravel bike trend with organic SEO.
The combination of a widely prolific Instagram account, good press from bike publishers, and 100% cage-free SEO is ultimately what enabled Bearclaw Bicycle Co. (or simply "BBCo.") to pioneer a growing niche in adventure bikes. Or more specifically, "gravel bikes".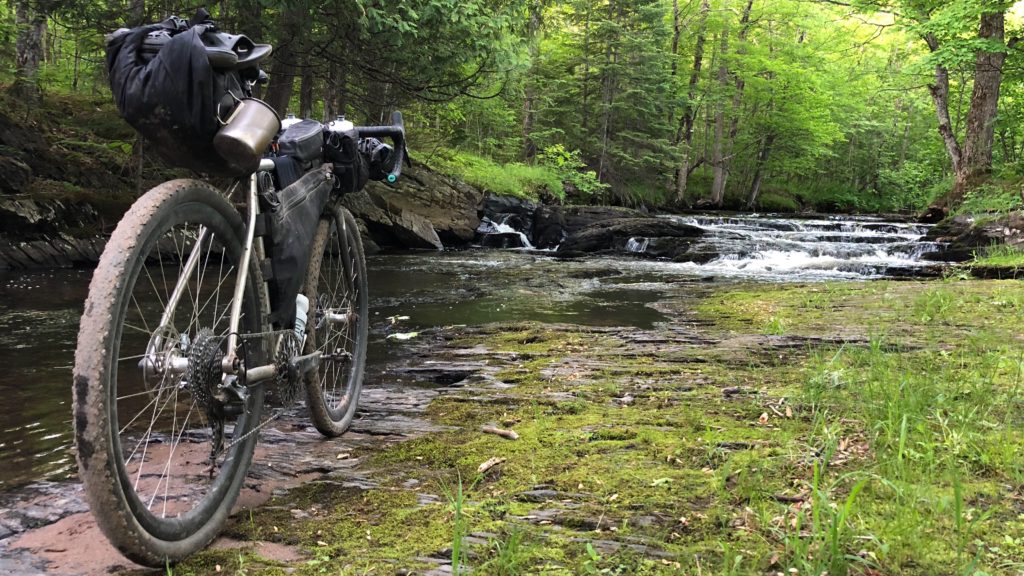 As an adventure cyclist myself, it was a fulfilling SEO project that winded-up being massively successful.
Over 75% of BBCo.'s traffic comes from organic search, and the site consistently sees between 7-8k unique visits per month. We jumped on it at the right time, too, just as the gravel bike trend of 2017-18 was really starting to take off.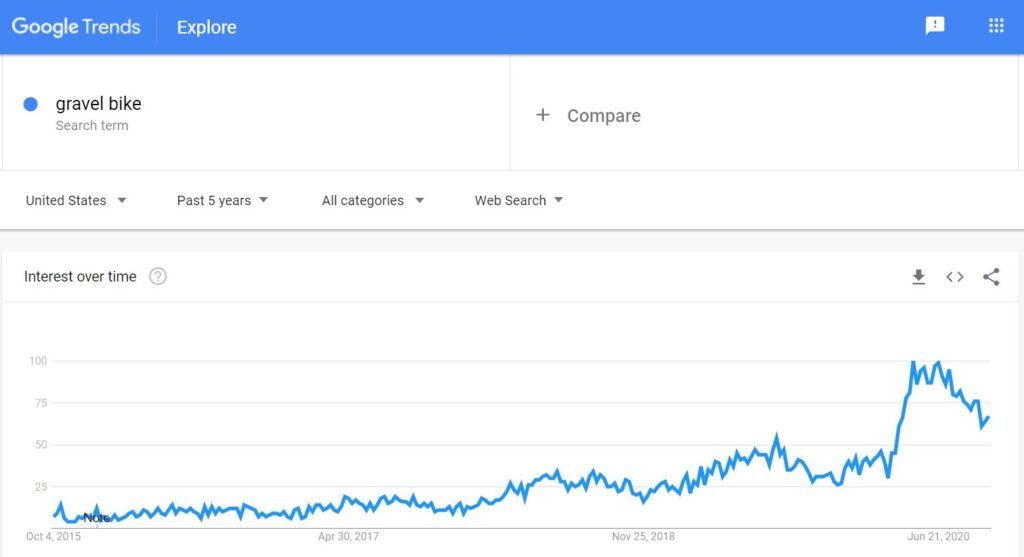 All-road adventure cycling, bikepacking, and ultra-distance racing has gained massive popularity over recent years. And instead of road bikes and mountain bikes, people wanted a combination of the two: gravel bikes.
Shortly before this trend took rise, BBCo. unveiled Thunderhawk, a titanium gravel bike that had all that you could ask for in a drop-bar, all-road adventure race bike. In other words, think lightweight but extremely resilient road bike with limitless mountain bike tires.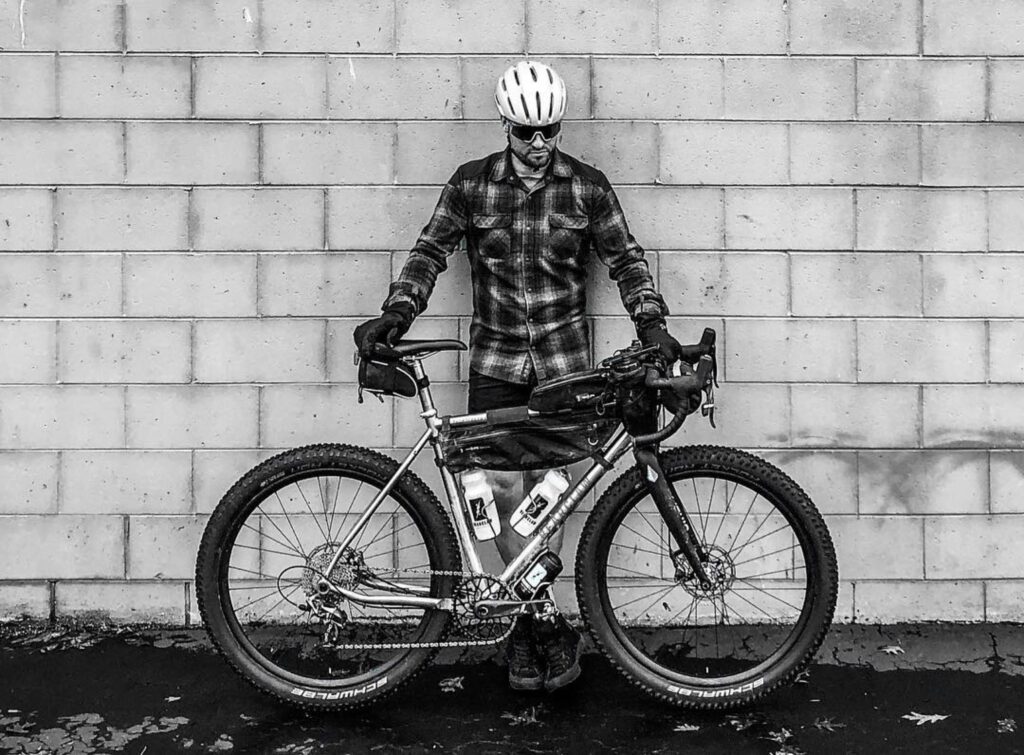 BBCo.'s head honcho, Chet Bearclaw (aka Jason Lowetz, aka Beaux Jackson) in the photo above is a good friend and one who is keen on the digital front. He is the wizard behind BBCo.'s Instagram. We hashed-out a mutually-beneficial trade: I would provide SEO work in exchange for a Thunderhawk.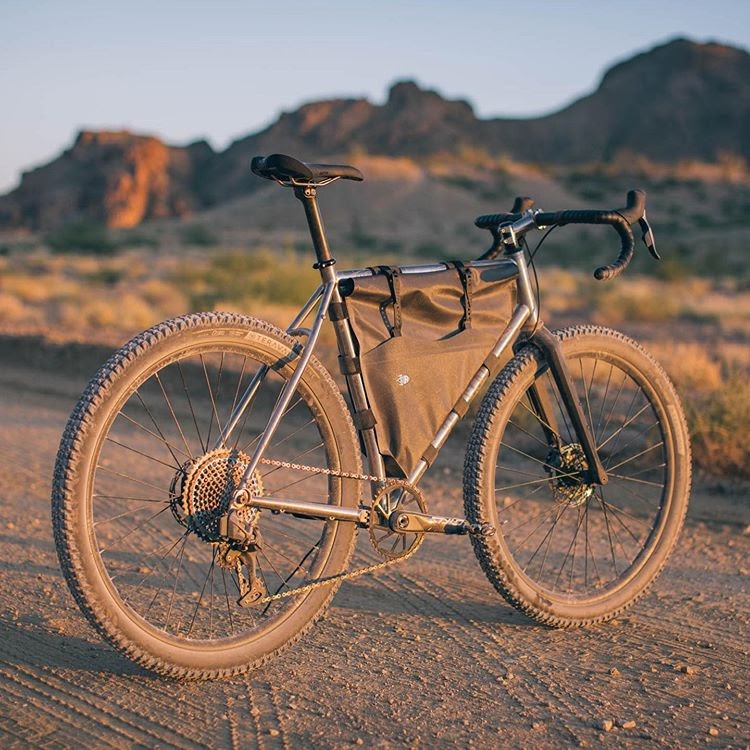 The trade was a win-win for both of us. I delved into keyword research, pinpointed the most relevant search terms for various products, and developed an on-site optimization strategy.
Combined with Chet's incredible photography and Instagram prowess (cultivating over 42k followers in 2 years entirely organically), the efficacy of BBCo's SEO performance was far more potent than we could've ever expected.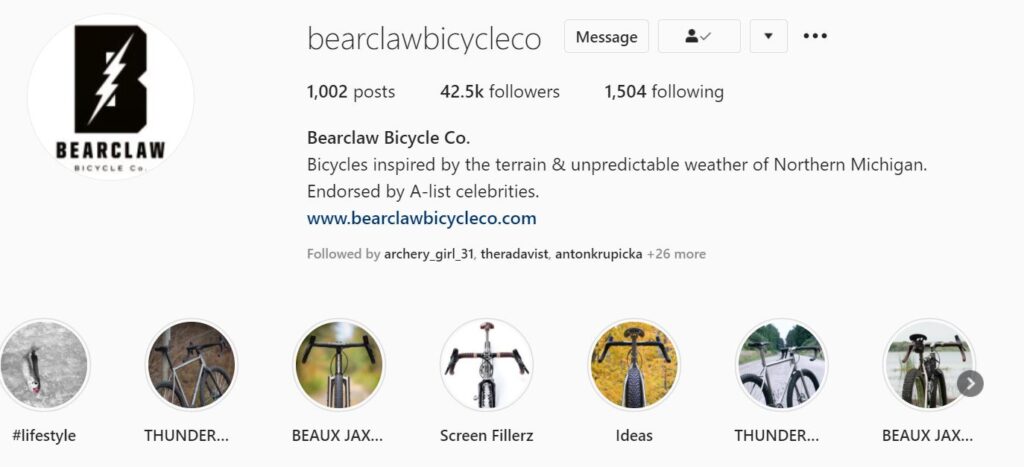 After implement new content and adjustments to the site in late 2018, organic traffic began to escalate along with increased keyword rankings. Development changes and eCommerce integration disrupted Analytics tracking at the turn of 2019, but we came back stronger than ever before, generating upwards of 200 users per day.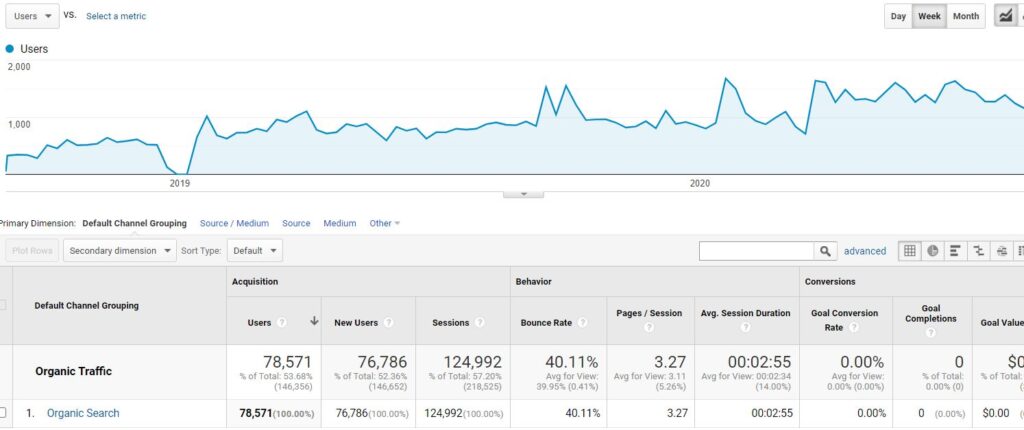 Based on a year-over-year comparison from the previous 12-months with 2018-19's numbers, the site experienced 83% growth in organic traffic, generating over 52K users from search.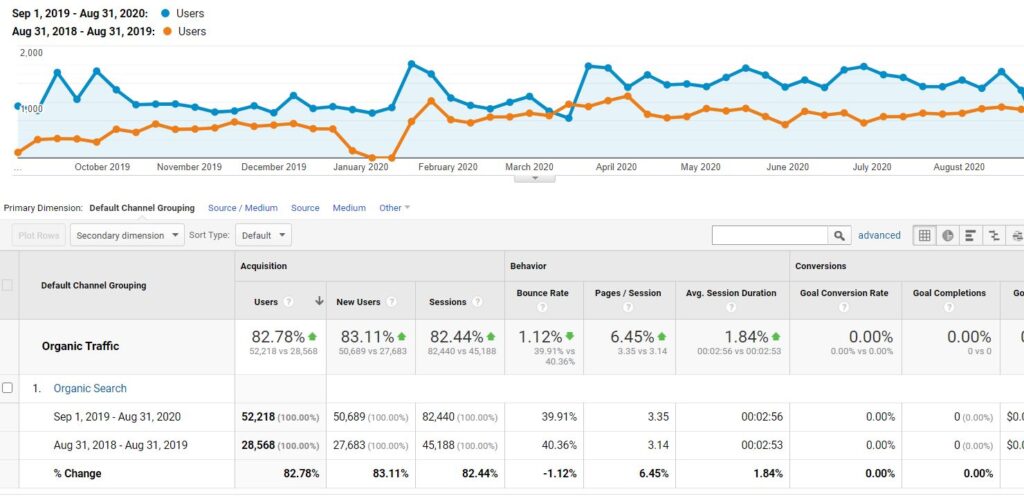 At this point, the site has been generating between 300-400 users per day, with about 75% coming from Organic Search and the rest mostly from Social and some Referral.
The huge momentum with BBCo's keyword rankings has been a pivotal driver to the site's success. Not only does Thunderhawk consistently rank in the top 5 for "titanium gravel bike" (at best ranking #2), but the product images I "optimized" show atop Google Image search for that query as well.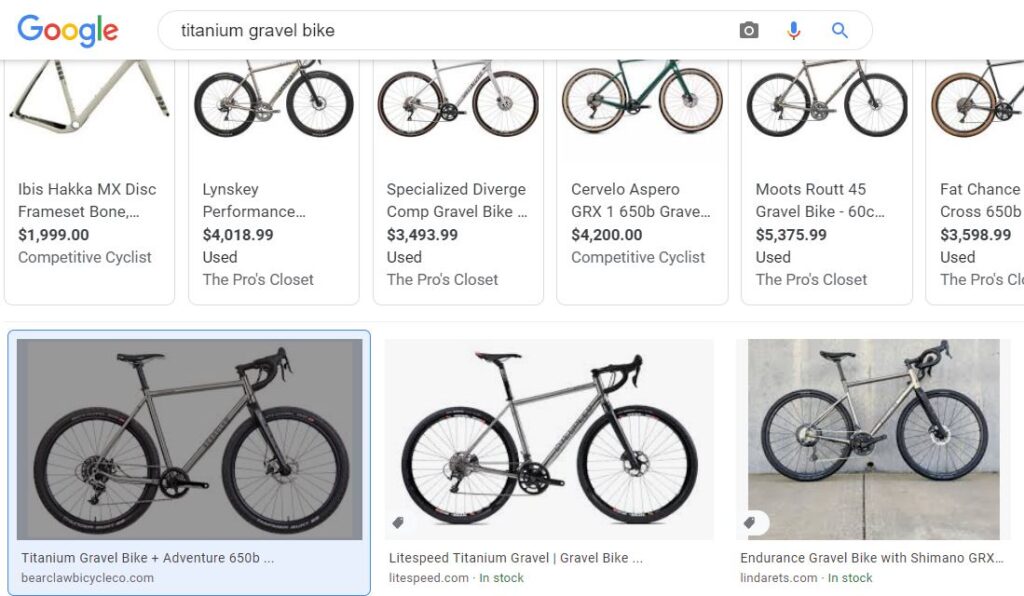 While Thunderhawk ultimately fueled BBCo.'s SEO success, the brand also now competes in various other categories, ranging from "titanium mountain bikes" to "titanium fat bike." In fact, if you search those phrases, I would bet you'll see BBCo on page one.
It's also worth noting that BBCo. entered the marketplace with a carbon fat bike called Balthazar. Search "carbon fat bike" and you'll likely see it on page one of Google.
For greater perspective, here's a list of the top eighteen unbranded keywords driving BBCo's organic SEO performance (the far right column for "Position" is keyword's ranking as of October 1, 2020).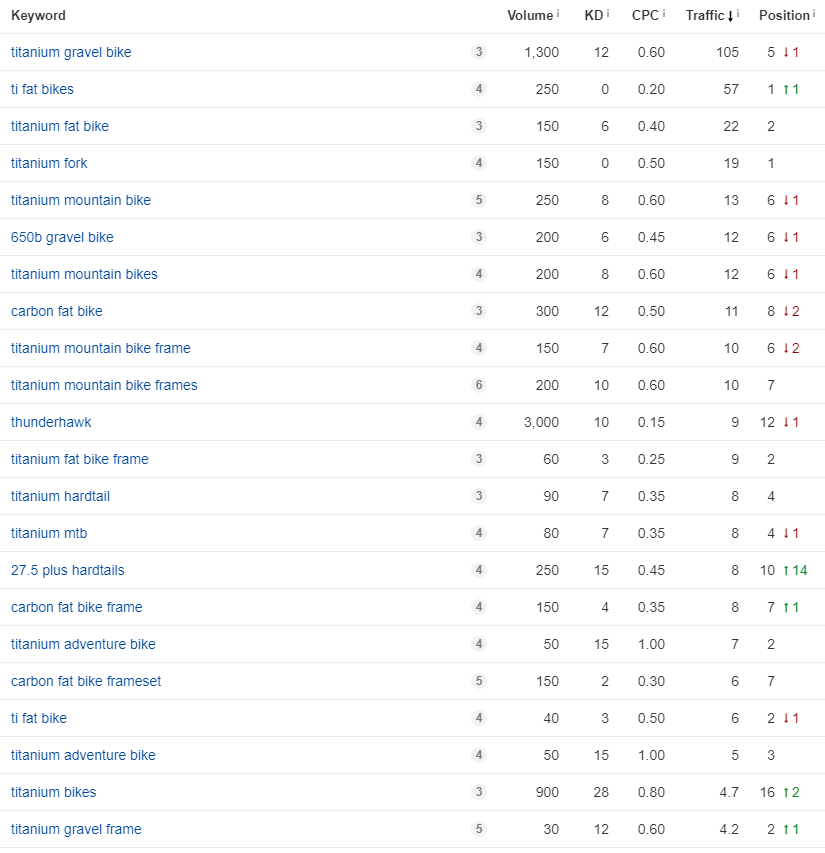 I am very stoked to have had the opportunity to provide SEO services for the legend Chet Bearclaw. As BBCo. continues to make bikes and roll-out new products, we'll be looking for ways to get them found in Google search.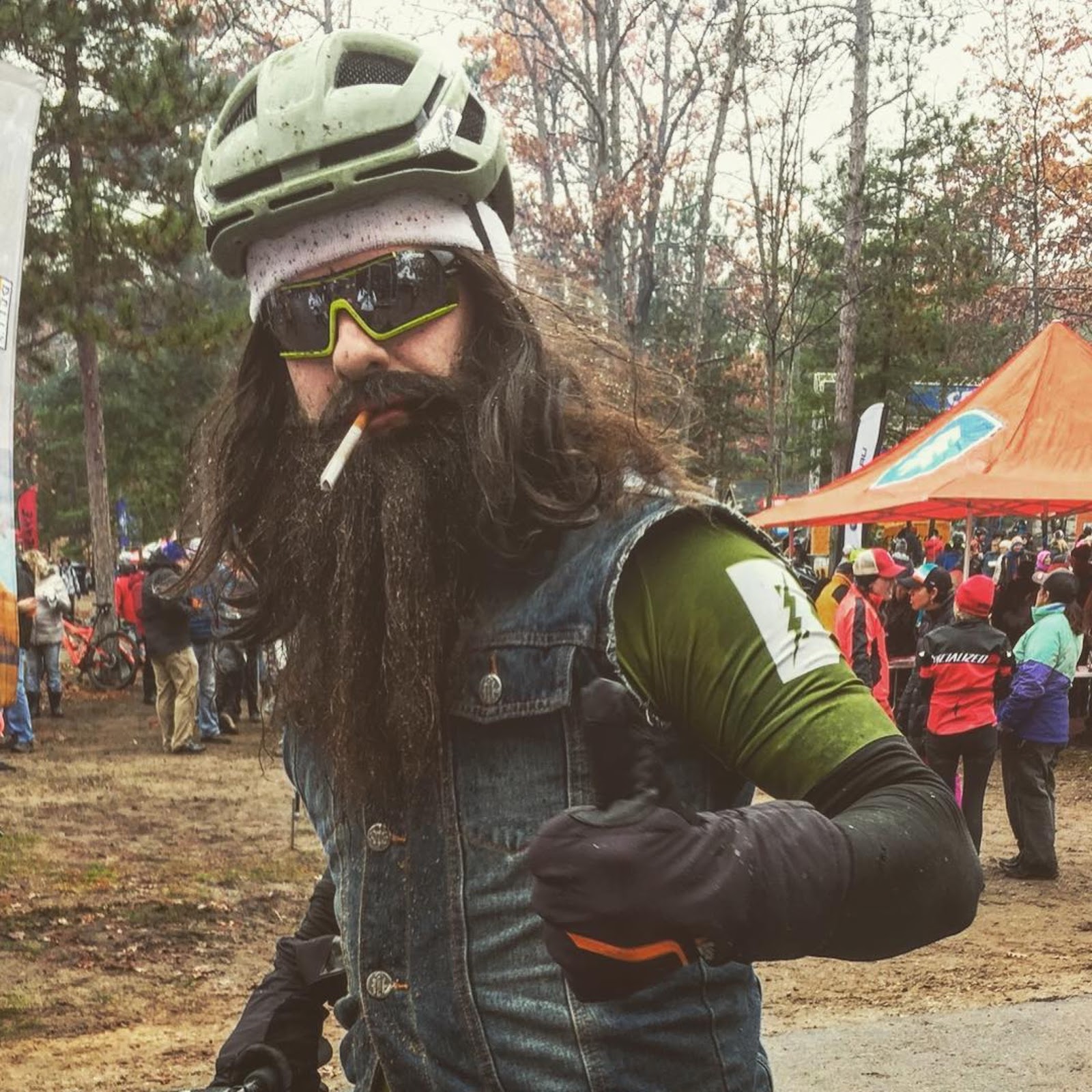 Visit BearclawBicycleCo.com
Follow on Instagram
Go back to SEO Work.
Learn more about my freelance digital marketing services.