Takeaways from an SEO content strategy in academia
Through Captivate, I had the opportunity to lead the SEO content strategy for an honors student organization. Faced with scrutiny and skepticism regarding the legitimacy of the organization, the strategy emphasized improving the credibility and visibility of the brand in Google Search while also discussing important matters most relevant to target students.
The organization is called the National Society of High School Scholars or NSHSS. It's similar to other student societies like the National Honors Society or NHS, however, NSHSS requires members to pay a fee for involvement.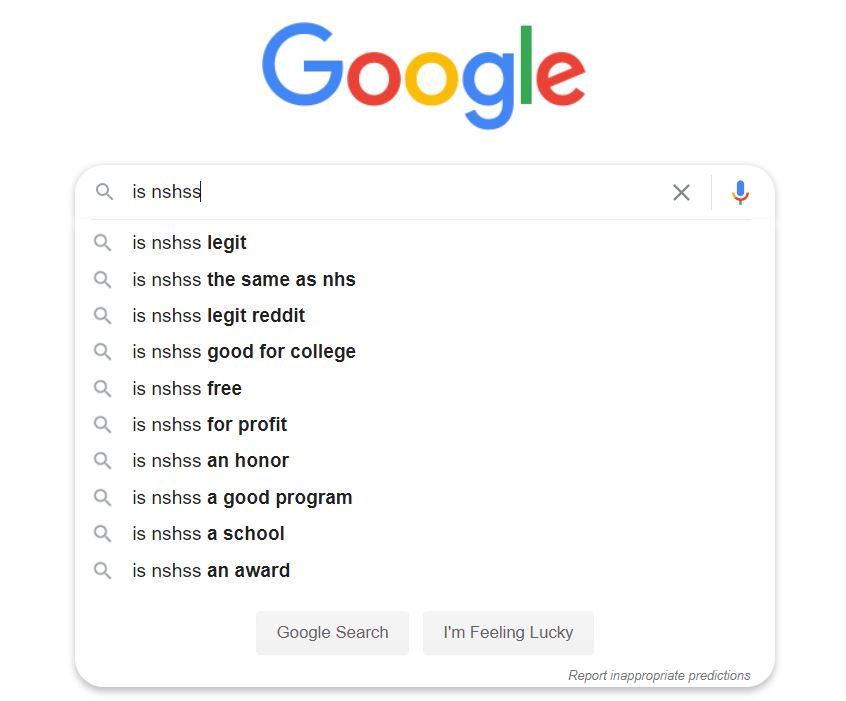 Although NSHSS offered an array of benefits that go beyond most other honors student organizations (i.e. exclusive scholarships, internships, study abroad opportunities, etc.,) the fee raised skepticism among qualified students. In short, the brand's reputation was subject to being called a scam.
As part of protecting the brand's reputation in Google Search, particularly for queries like "NSHSS worth it," "NSHSS benefits" and "NSHSS legit," the SEO content strategy focused on publishing (and ranking) posts that would help NSHSS take ownership of brand queries while helping to facilitate new member growth. This effort ran parallel with a paid search campaign.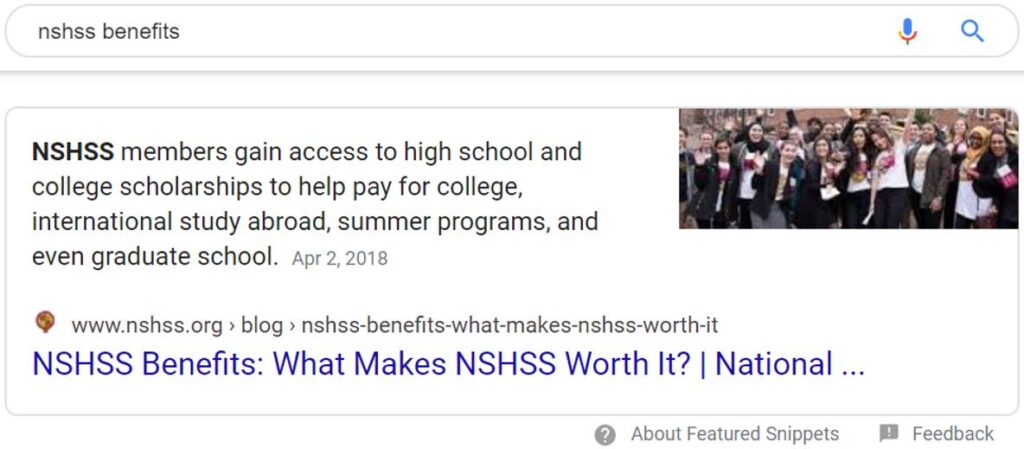 The SEO content strategy included a calendar of four blog posts per month focused on these objectives. With Featured Snippets becoming more and more prevalent in Google Search, it was important that we optimized content appropriately to own these snippets whenever possible.
Additionally, as Google continued to place greater emphasis on "People also ask" questions in the search results, creating question-answer specific blog content helped position the brand for these queries of interest.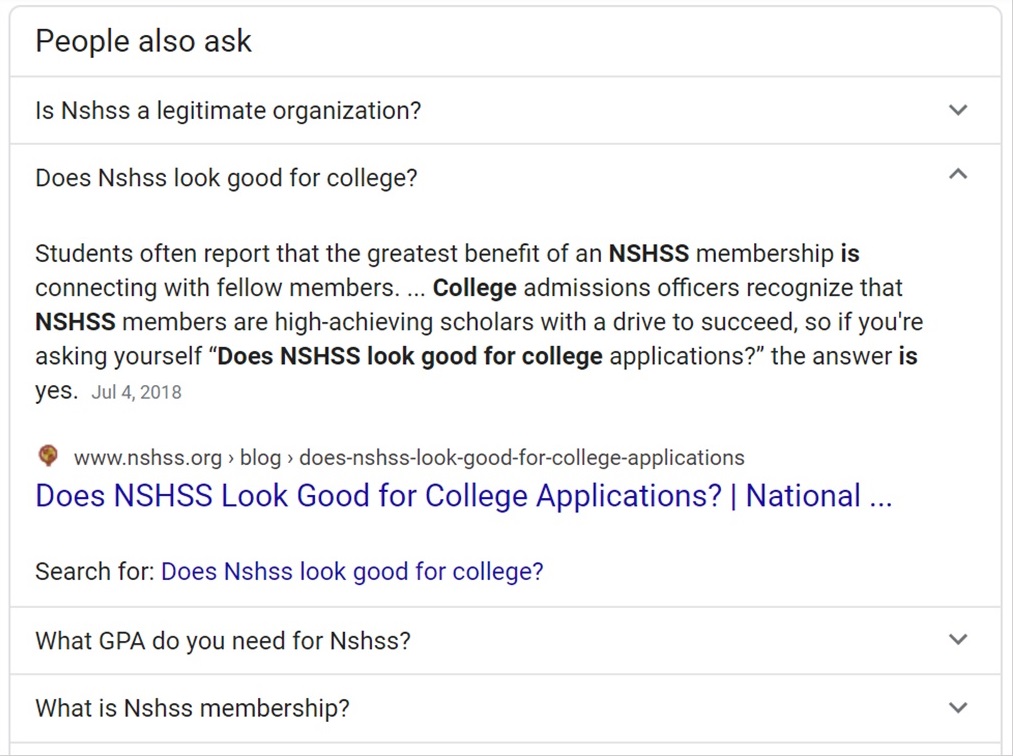 The blog content strategy was my primary domain with the Captivate and NSHSS team. Based on intensive keyword research and SERP analysis, I organized a series of blog topics which would later help fuel tremendous growth and visibility for the brand. Some of the top performing topics included:
NSHSS Benefits: What Makes NSHSS Worth It
25 Recognizable College Prep Programs for High School Students
What Are Good Extracurricular Activities for College Applicants
What's the National Society of High School Scholars? Why Should I Join?
3 Reasons to Consider Joining a High School Honor Society
10 Academic Summer Camps for High School Students Interested in Science
7 Tips for Staying Healthy in College
What Do Colleges Look for in a Student
Does NSHSS Look Good for College Applications
Leadership Programs for High School Students Offered by NSHSS
Not only did these post help generate more qualified visitors to the NSHSS site, but several posts continue to benefit the brand's online reputation in Google Search.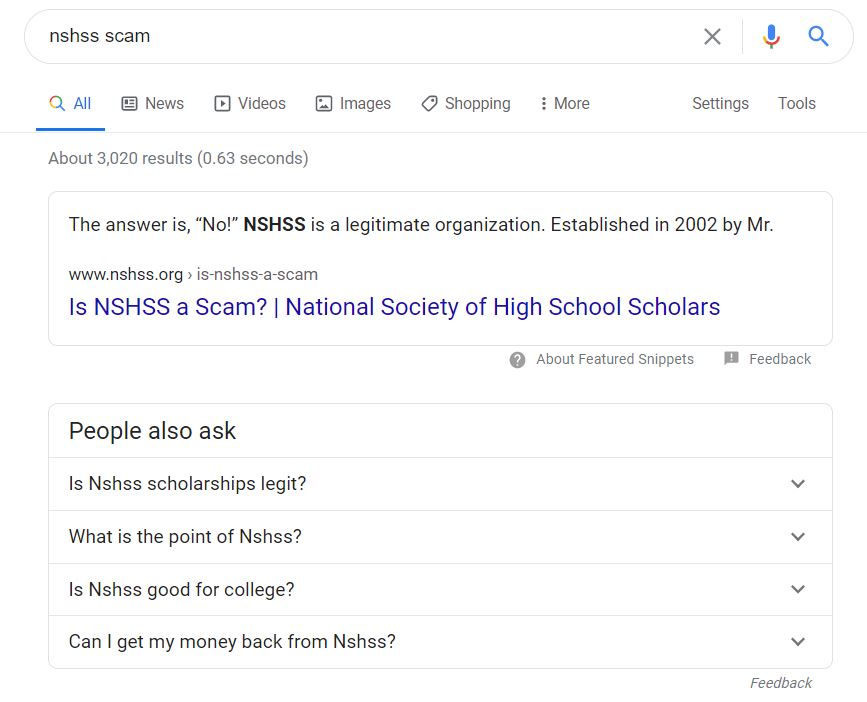 Several top performing posts are brand focused and rank for NSHSS branded queries. Not only do these posts help suppress negative content ranking for these brand keywords, but many appear as Featured Snippets and answers to questions shown in the "People also ask."
Based on the entire 2019 content calendar, the blog drove over 5x the volume of organic search traffic compared to 2018. That's a whopping +561% growth in organic traffic to just the blog alone.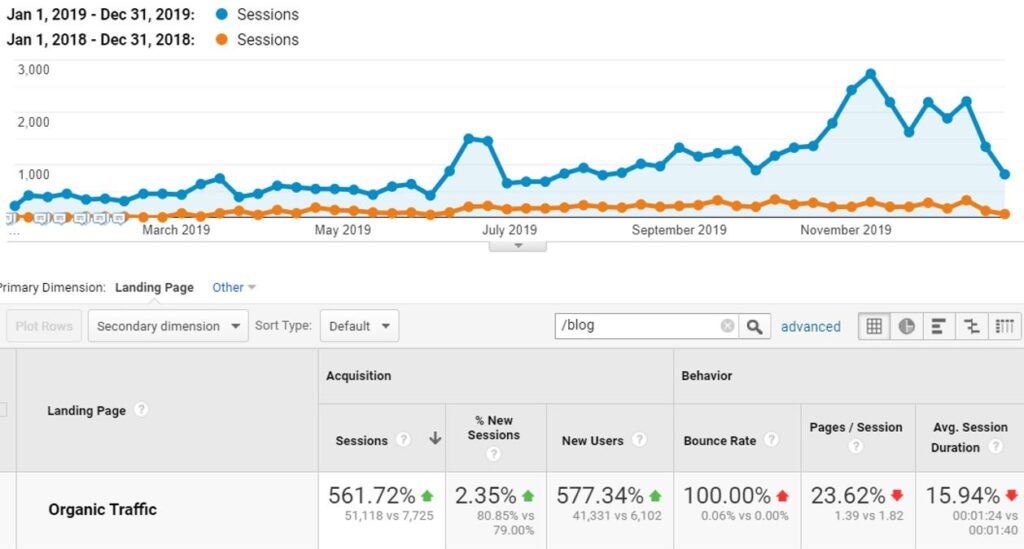 There was also a significant opportunity in positioning the SEO content strategy around relevant, non-branded keywords, such as the example shown here.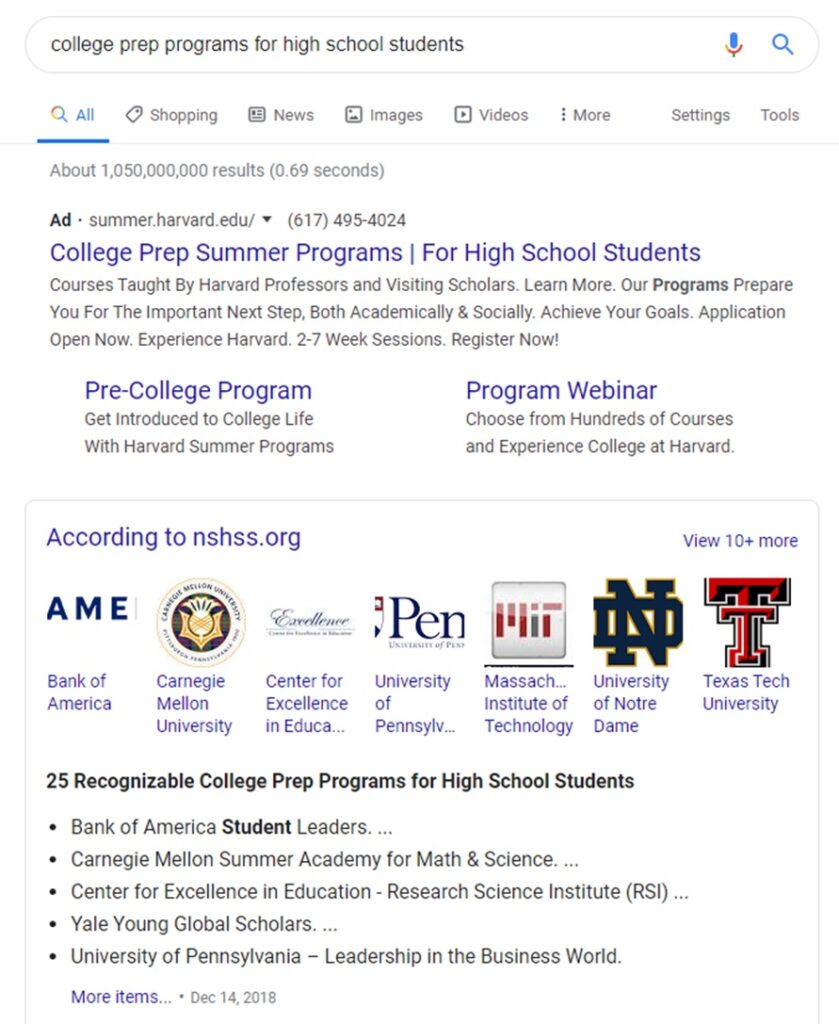 In this instance, we achieved a prominently featured snippet (showing just below a Harvard.edu paid ad), for a competitive keyword that draws a significant volume of in-market, qualified users to the site.
Not only does this content help bolster the NSHSS brand and generate quality organic traffic, but this type of content has also earned link equity from other sites, further helping grow the domain authority and overarching SEO potential of NSHSS.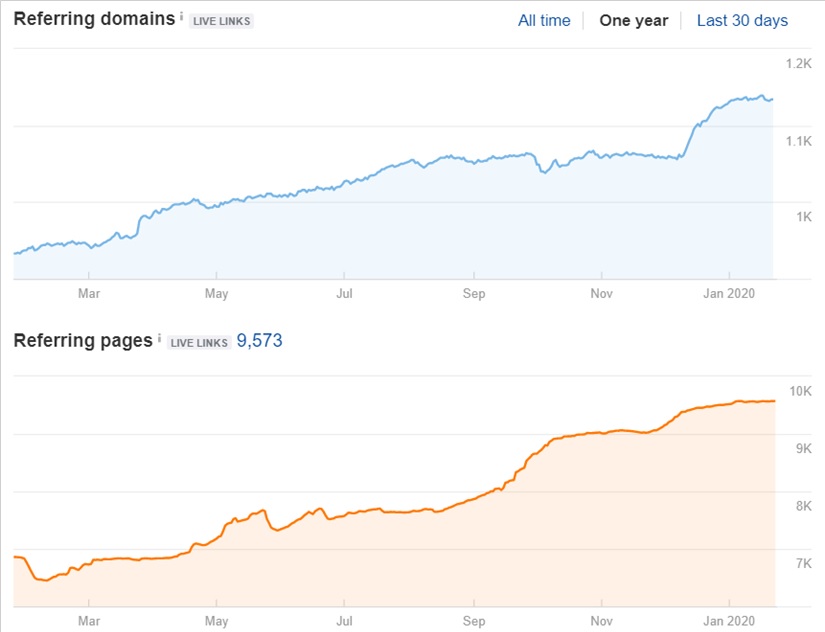 As a result of the strategy's success, the site showed a strong increase in both referring domains and referring pages, with 200+ new sites supplying links since the start of the year.
The NSHSS team has grown by leaps and bounds. They now staff a solid roster of professionals who are doing an exceptional job at building the organization's credibility and size. To learn more, visit NSHSS.org.
Go back to Content Strategy Work.
For SEO-infused content strategies like these, scope out my freelance marketing services.