Michigan's Newest Gravel Bike Race: Moran 166
A 166-mile gravel race that spans Michigan's eastern Upper Peninsula, the Moran 166 is a magical experience that had its first event in 2021. It is with honor to be on Moran 166 team as well as have raced that inaugural event.
As part of my role with Chet Enterprises, I lead on the digital front and use my SEO skills to help generate new, organic users to the site.
In addition to fundamental SEO and Event schema, the work we've invested off-site with social media, networking/outreach, and PR has helped broaden interest in 2022's event set for October 1.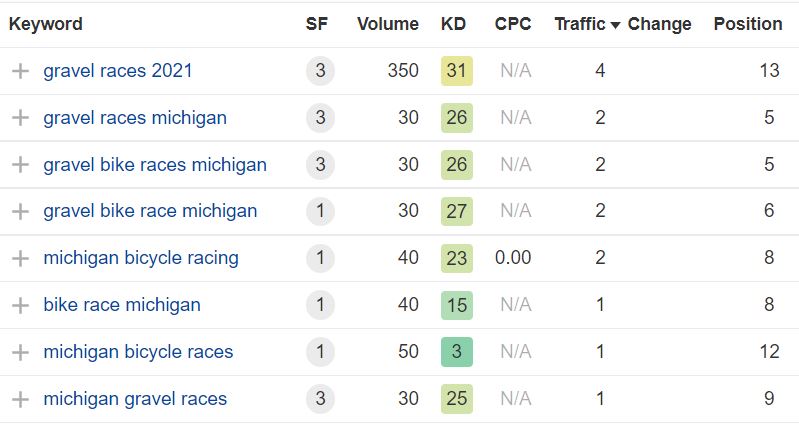 I plan to update this page in the Summer of 2022 when the racing season is at its peak. Till then, you can learn more about the Moran 166 by getting the details about this year's 2022 gravel bike race.