Industrial-grade SEO yields heavy payload.
Industrial-based businesses are often the best candidates for SEO. Not only can search interest be incredibly high, but the level of competition can oftentimes be very low.
That was the case for Walz Scale, a manufacturer of various truck scales and payload management products. These scales are used for weighing payloads in mining operations as well as crop yields for farming and agriculture applications.

This SEO project, which started back in 2013, is a great example of the long-lasting ROI of SEO. Although I since left the agency working with Walz in 2017, most my original SEO integrations remain.
In turn, WalzScale.com continues to rank exceptionally well across a wide range of competitive keywords. From "portable truck scales" and "axle scales" to "wheel weighers" and "volumetric scanners," Walz occupies top of page one rankings across a number of keyword themes.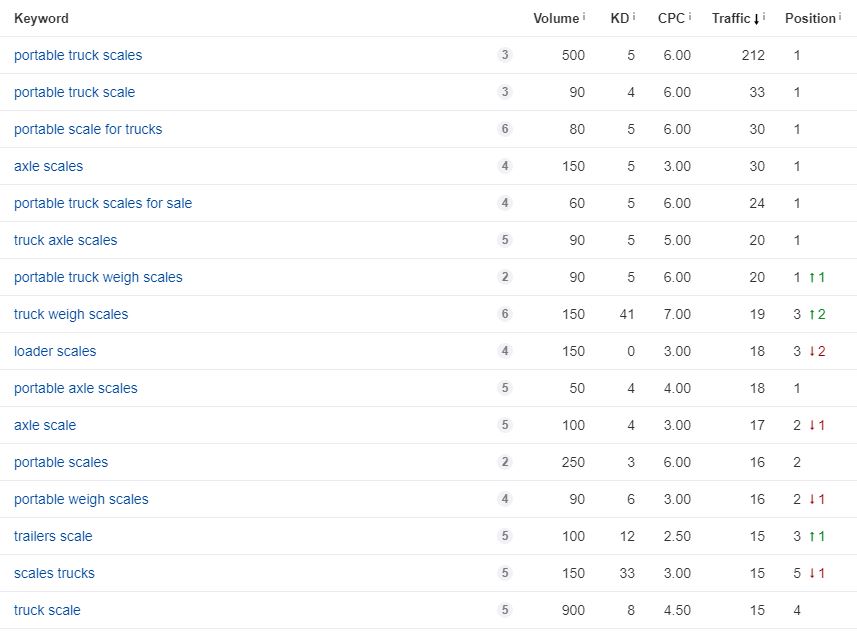 Not only was I responsible for much of the copywriting and on-site SEO strategy, but link building was also a large point of emphasis.
Using a few different methods, like guest blogging and contributing to industry publication sites, we were able to triple the volume of referring backlink sources over the course of a few years.

In addition to WalzScale.com, the SEO project also involved two other microsites, LoadScanner.com and AgWeigh.com.
The former, LoadScanner.com, is intended to feature a very specialized product Walz developed. It's a 3D volumetric load scanner devices that uses laser imaging to scan the actual truckload to calculate its weight.

The latter, AgWeigh.com, showcases similar product solutions as Walz, but focused on the agricultural industry. This site still dominates keywords like "farm truck scales," showing a #1 and #2 double stack last I checked.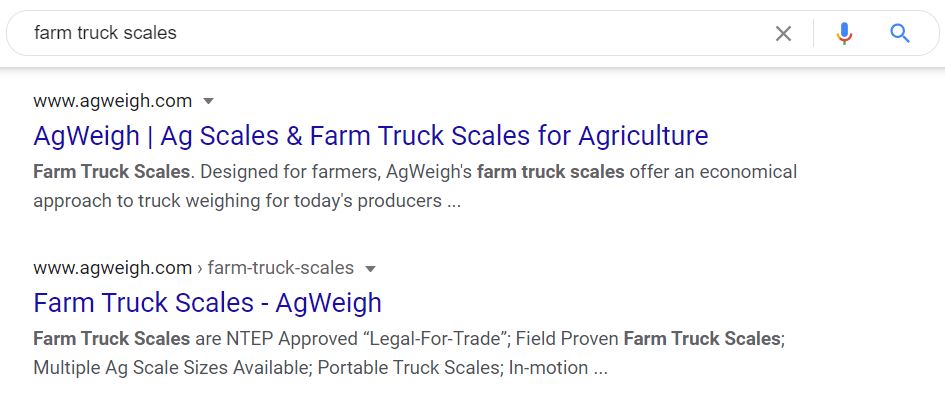 Although it has been several years since we wrapped the Walz Scale SEO program, it's awesome to see the work still paying dividends to this day. The combination of a sound on-site SEO strategy and ongoing link building is a testament to the marketing longevity of SEO. Hell, even the site appears in featured snippets for niche keywords.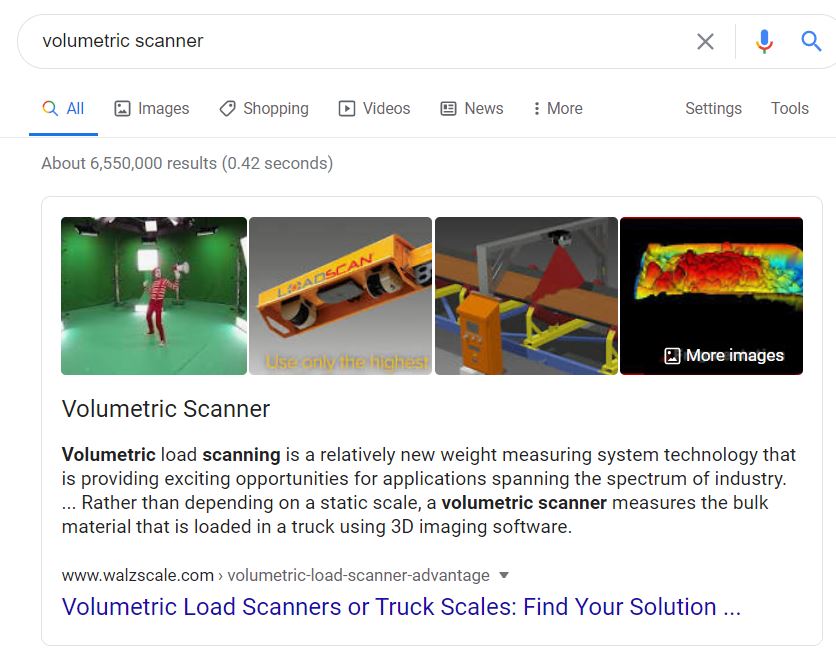 Visit WalzScale.com
Go back to SEO work examples.
Learn more about my freelance SEO consulting services.