Bolstering BookWear as the College Recruiting Swag of Choice
A legendary product that has stood the test of time for recruiting, fundraising, volunteerism, and appreciation, BookWear is a unique concept that was pioneered by my friend Jack.
BookWear is a brand, a patented product, and a manufacturing operation based in Northern Michigan. The premise of the product is a small, customizable booklet. But instead of pages, the "book" is like a dimensional postcard with a message and a gift inside.
Sounds pretty simple, right? It is very simple, not to mention impactful! BookWear is a creative and universally applicable concept that breaks through the digital clutter and ensures your message is read and heard.
Use Cases from College Recruiting to Employee Appreciation
Colleges use BookWear as recruiting giveaways and freshman orientation swag. Brands use BookWear to say thank you to their employees and vendors. Healthcare companies use BookWear to encourage volunteerism and support fundraising events.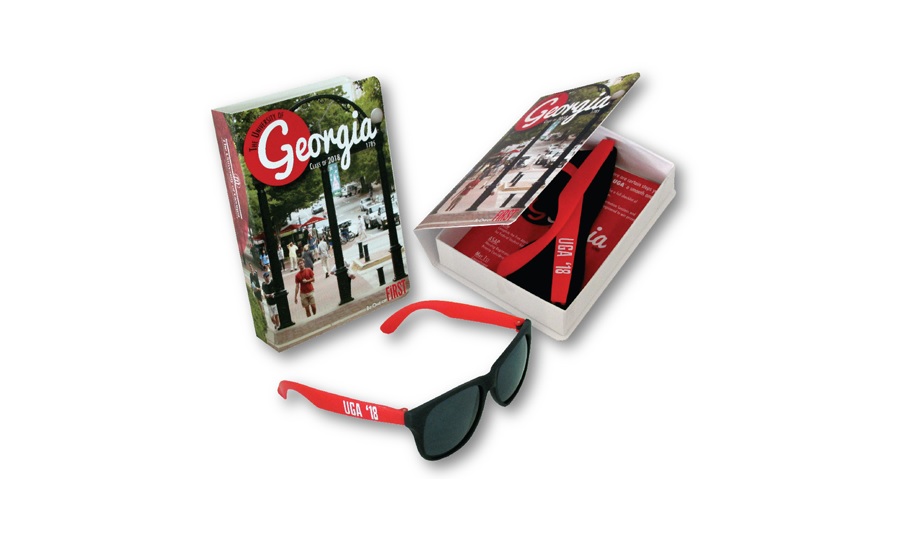 With countless case studies and rave testimonials, BookWear has cultivated a solid reputation for its efficacy and engagement, whether it be for brand awareness, recruiting, or other objectives.
I was introduced to Jack at BookWear back in 2010 through a mutual friend and colleague. Jack, who's always been savvy in staying ahead of the digital marketing curve, saw value in me as his early SEO advisor and content strategist back in those early days.
Since then, our relationship has ebbed and flowed, and during that time I've helped lead and write new content on BookWear.com to help reach new and targeted audiences.
Recently as of early 2022, I've rekindled my relationship with Jack and have been contributing more regularly to cleaning up the site's SEO and helping revise old content. Some of the themes we're currently focusing on include:
Employee Thank You Gifts & Appreciation
Promotional & Dimensional Mailers
Career Fair Giveaways
This screenshot of BookWear.com's Ahrefs overview was taken on February 12th. These numbers offer a very high-level view into the site's organic search performance, link equity, and domain authority.

There's a lot of ground to be gained, to say the least. In the short term, we're focusing on updating pages that offer the greatest SEO potential while cleaning up index bloat and keyword cannibalization.
In the long term, we're aiming to build new content that speaks to untapped audiences looking for BookWear-like solutions. Keyword examples here include "dimensional mailers" and "lumpy mail."
Stay tuned for an update in Summer 2022 on how things are going.
Go back to SEO Work.