Sharing in-depth product reviews via a multi-channel content strategy.
After learning about the athletic recovery benefits of a plant-based diet, I decided to try experimenting with going vegan. What I didn't expect is that I'd become obsessed with things like amino acids, probiotics, and artificial sweeteners.
It wasn't long before I was a self-taught plant-based nutritionist. And because I was supplementing my athletic training with protein powders, I became quite savvy in what to look for in certain products.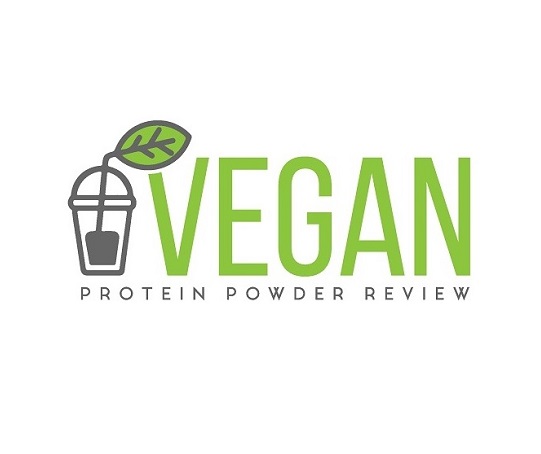 In fact, I became so savvy in the world of vegan protein powder, that I start writing reviews and shooting short videos about the products I like, such as this one below:
In addition to videos, I would write long-form review posts that captured everything from the nutritional profile, taste, and average cost. I published all this content on the vanity domain VeganProteinPowder.reviews. Although I sold the site and all of its content in early 2019, you can still see most of it via the Wayback Machine.
Using my knowledge as an SEO content strategist, I was able to generate quite a bit of traffic from organic search. Not only were the product review posts ranking for brand keywords like Vega protein powder reviews and Garden of Life Sport protein powder but the videos were also showing up in the organic search results.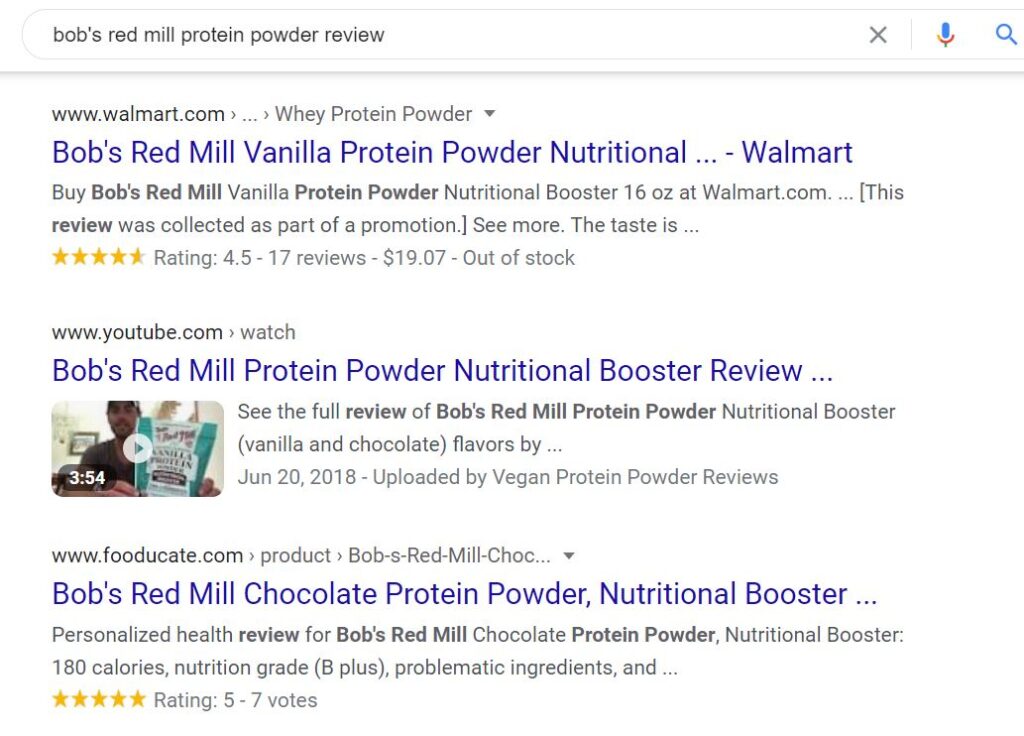 Also worth mentioning are the tag pages that ranked for keywords like vegan protein powders without stevia, paleo-friendly protein powder, and other specific attributes. Between the product review posts and tag pages VeganProteinPowder.reviews, video reviews, and referral traffic from guest blog submissions on other sites, the multi-channel content strategy was a success. In just one year, the site's traffic really started to take off to the point when it was generating between 70-80 users per day on average.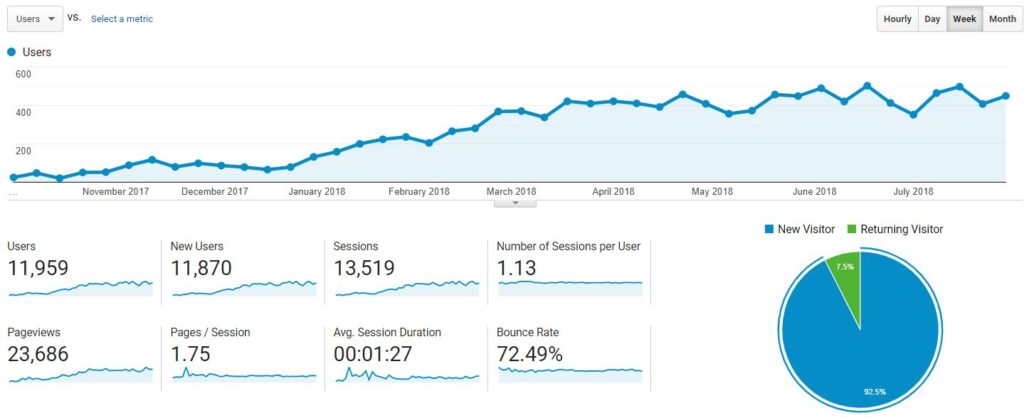 Although the blog no longer exists, the YouTube channel continues to perform surprisingly well. It's acquired over 150 subscribers and over 36k total views completely organically.
In fact, videos like the one below have reached nearly 10k views with over 30 comments and quite the level of engagement.
Despite having lost interest in pursuing a business in the world of protein powders and nutritional supplements, I am proud of this project and the impact that it's had. For a taste of what the blog used to look like, here's an old screenshot of the homepage from 2019 just before it sold.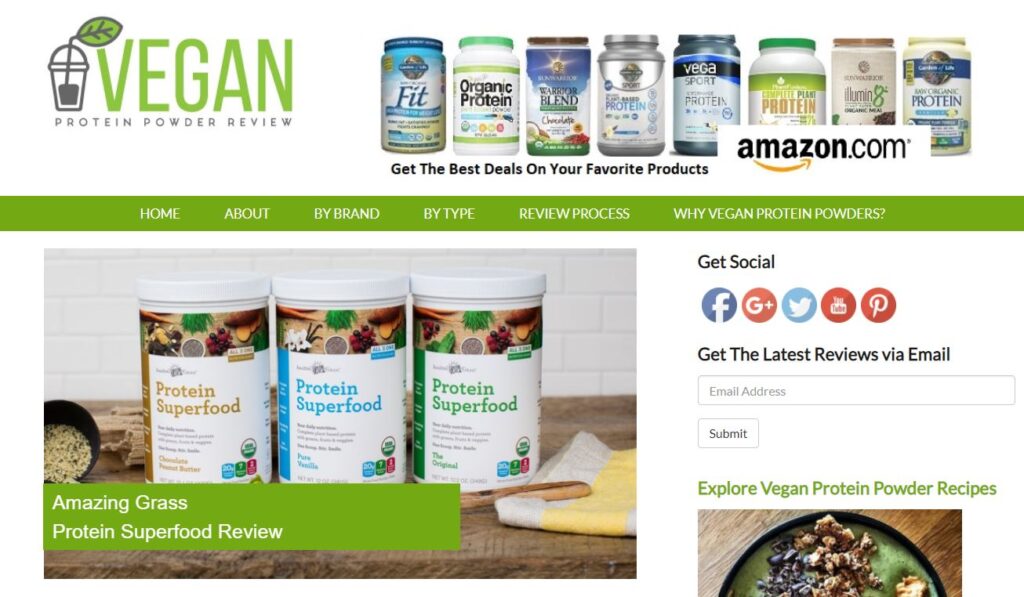 Go back to Content Strategy Work.
Learn more about my freelance SEO and copywriting services.